Scared with the idea of losing your keys, wallet or mobile phone? Spottrzis an Android Application which frees you from all the worries about misplacing or losing your valuable things. It is a wonderful Android application which can work with Bluetooth tracking devices introduced by any manufacturer.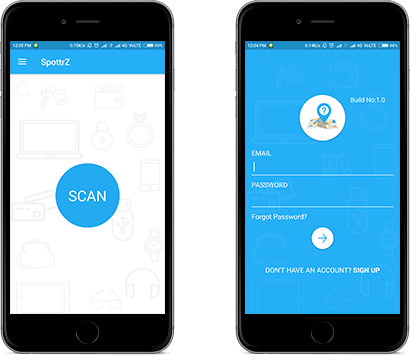 The application can locate the Bluetooth tracking devices nearby. The user needs to select the device and the system would identify its Mac address and register it. If the user is trying to register the tracking device which is already owned by someone else, the owner would receive the request from the user for accessing the device. It depends on the owner then, to accept or reject the request.

When the application finds the registered tracking devices nearby, the system would send the notification about the device location. On clicking that notification, it shows the complete detail of where the device is located on Google Maps.