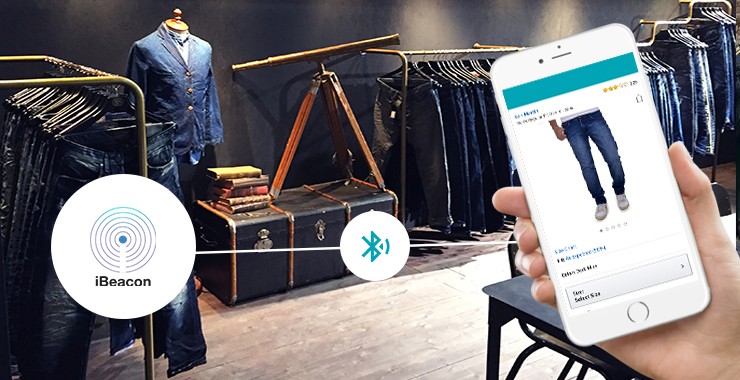 The rise of smartphone and increased internet penetration has made consumers shift their focus to online purchases. And thus, the traditional brick-and-mortar retailers are focusing on having an online presence. However, most purchases are still made in retail stores, and retailers cannot afford to ignore these offline buyers. We can have all the advanced analytical tools to track online shoppers' behavior. Still, when it comes to physical stores, we hardly gather any data about their physical journey in-store.
Several gadgets attached to shopping trolleys or shelves were launched to understand consumer behavior and provide an enhanced shopping experience. But they failed miserably due to their inflexibility and high cost. But lately, Bluetooth low-energy beacons have been getting a lot of traction, and retailers are among the earliest beacon adopters. BLE Beacons are inexpensive devices that transmit relevant, targeted messages and information to nearby Bluetooth-enabled smartphones.
Is it challenging for you to deliver a memorable in-store shopping experience? Are you unable to find the opportunity to reach the right person with the right message at the right time? To avoid such scenarios and boost your customer in-store experience, you can use location-aware iBeacon technology. Apple's latest devices have in-built iBeacon technology that provides location-based information and services through Bluetooth Low Energy (BLE) technology.
What is iBeacon Technology, and how does it work?
iBeacon is Apple's micro-location technology that enables the mobile app to listen to signals transmitted from beacons. It helps to determine the position of the user and accordingly deliver hyper-contextual content based on their location. With iBeacon technology, retailers can communicate and engage pro-actively with their customers when they are inside the store and when they are outside or around its premises.
Since its introduction in 2013, it has brought about the paradigm shift in the retail market by sending promotional messages and alerts to their potential customers in malls, restaurants, museums, and various other places. iBeacon plays a vital role in the retail industry and can bridge the gap between online and offline retail stores, helping the business to gain more sales and profits.
Real-time instances of iBeacon application in the retail industry
Macy's – American department store chain
Macy's was one of the early adopters of iBeacon technology to enhance and personalizing customer's shopping experience. The BLE beacon technology provides real-time information based on how customers interact with Macy's online and brick-and-mortar stores. It notifies the users and provides discounts & promotions via the Shopkick app based on in-store and online purchasing, browsing histories, and current location.
Hence, every small and medium-size business retailer is looking today to personalize and customize their shopping experience in a unique way as they know that the BLE technology can help in –
Increasing brand visibility
Enhancing customer engagement
More footfalls and sales in brick and mortar store
Ted Baker – British Luxury Clothing Retailer.
Ted Baker looks to use mobile technology to communicate with its customers during their in-store shopping journey. Its Westfield White City shop in London has installed beacons in its mannequins. It uses iBeacon technology to detect customer's smartphones when they are in the proximity of beacons and triggers push-notifications to the customers.
Bluetooth Beacons will provide more detailed photos and product descriptions of the products on customers' smartphones
Shoppers can use the information to create look-books, share fashion inspiration with friends or access additional offers and promotions.
Retailer can assess customer information such as age, gender, location, and view outfits.
How Does iBeacon Technology Benefit the Retail Industry?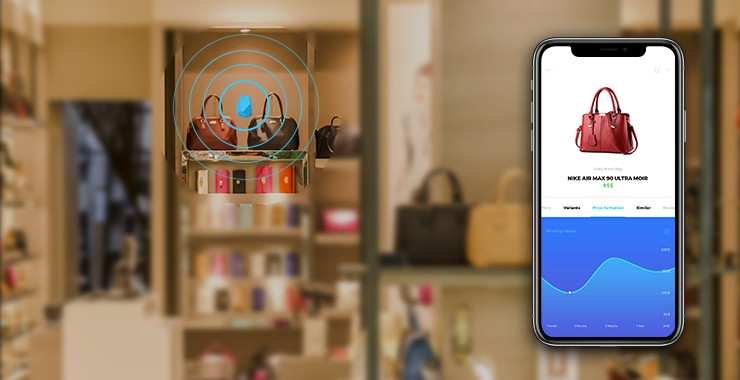 1. Coupons/Discounts and Loyalty Programs
Through BLE Beacons, a customer can be offered coupons upon approaching a product in-store. This way, your customers can be made aware of various offers running in-store and influence their buying decision. By introducing special offers that are only available to loyal customers, you can ensure customer retention and ensure the success of your loyalty program.

2. Enhanced In-store Experience
When running a retail business, customer satisfaction must be your top priority. Enhancing the in-store experience not only impresses your customer one time but will help you in building up long-term customer loyalty. With Beacon technology, you can send contextually relevant information directly to their smartphones based on their location, buying preferences, and much more. You can guide your customers around the store through indoor navigation; offer coupons when there near a product or a specific store section.

3. Data Collection & Analytics
Customer information is highly crucial for retailers looking to optimize their services and deliver an enhanced customer experience. With Beacons' help, you can collect valuable customer insights to your business such as no. of visits, promotion effectiveness, and sales driven through campaigns. Information such as customer's in-store activity, product preferences, etc., gathered from Beacons can be used to create and deliver personalized offers.

4. Offers Personalization
Retailers can dig out customer's data based on the past purchase history to suggest additional products/add-ons / complimentary gifts specific to each customer's preferences. Retailers can send customized welcome messages to the users, which can increase their willingness to shop more. You can customize everything from coupons, deals, and recommendations based on the customer's shopping habits. Moreover, iBeacon technology also senses how customers navigate inside the store in various departments, how long customer spends in their stores or on what days of the week they visit them and much more. Such additional insights can give them a better idea about customer behavior and help guide them to look for the appropriate product. Just like Amazon provides personal shopping recommendations based on previous purchases, iBeacon technology can do the same for a brick-and-mortar store.

5. Helps in re-targeting
With the help of proximity data provided by the beacons, retailers can re-target their customers. For instance, a customer moved out of the store without buying anything. A beacon device installed in that store would provide details to the store owner like what products did the customer look for, did the customer take a trial? And with such data, the store owner can push the customer with discounts & offers on products they were interested in. Re-targeting enables the customers to return to your websites in some way and helps to re-connect with your brand, which ultimately increases conversions. Small and medium-sized companies can most certainly use the iBeacon technology to understand users' behavior patterns.

6. Affordability
Beacons are inexpensive when compared to high-tech devices used for customer engagement. Due to its low cost of investment and power consumption, beacons are incredibly cost-effective. It is available for both platforms, Bluetooth low energy android and Bluetooth low energy ios. There are maintenance and operational cost attached to beacon technology, but it is relatively small compared to the potential revenue it can generate. It allows businesses to get deep customer insights and send them targeted and personalized messages directly to their smartphones. These targeted messages have more impact when compared to promotional emails or social media posts.

7. Increase App Engagement and Retention
With the increased usage of smartphones and the trend moving towards mobile shopping, retail companies are getting shopping applications developed and connected to beacons. Popular retail chains such as Macy's, Target, Starbucks have already begun using beacons with their mobile applications. Beacons serve as a link connecting the digital and physical retail space and enable a mobile app to increase user engagement and app retention rates. Because beacons work via mobile app, it is an excellent opportunity for the brand to increase customer engagement and app retention. French multinational retailer Carrefour noticed 400% increases in mobile application engagement by implementing beacons. By leveraging iBeacon technology, the app can prove to be a valuable and engaging tool for shoppers.
 Wrapping it up
With iBeacon app development, there is no denying their powerful impact on customer in-store experience and purchase decisions. iBeacon technology has the power to modernize the customer's interaction for brick-and-mortar store owners. There is no doubt that beacons will greatly influence purchases, app engagement and retention, and customer experience. In layman's terms, retailers who do not use this technology soon could see themselves lagging behind their competitors.
Are you planning to implement a custom beacon solution? Get in touch with us today. BLE Mobile Apps is a leading Beacon App Development company with an expert team of developers and designers who will deliver the right solution to achieve your marketing goals.