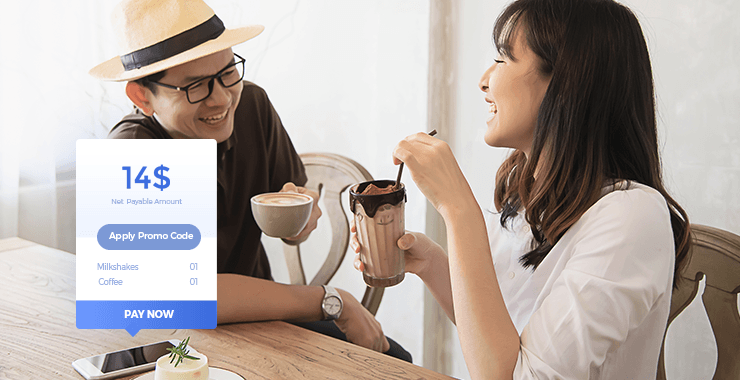 One of David 's biggest challenges when he joined as the President of a leading payment company was to extend the platform into point of sale and make paying easier than swiping a credit card. When in the history, changing consumer behavior was easy. Have you ever thought what is simpler than swiping a card to make payment? How about walking out of the store to make payment? Today, many online payments systems are working on contactless payment methods and Bluetooth LE beacons are playing a pivotal role.
Beacon is a new add-on hardware device for merchants that leverages Bluetooth LE and allows customers to make contactless payments among other benefits. Payment companies played with various technologies and devices before settling in for Bluetooth LE (BLE). They experimented with geo-location leveraging GPS and Wi-Fi for iOS and Android for a while but started looking at alternatives after customers reported poor experience because it sucked the battery life out of their phones.
In addition, those technologies to enable contactless payment did not scale well across point-of-sale systems.
Pay with 'Bluetooth LE' is a Thing Now
Bluetooth Low Energy or BLE connects devices to communicate with each other while keeping the energy consumption of each device negligible.
Beacon is a small hardware device that broadcasts BLE signals, plugs into an outlet and serves as a 'beacon' to iOS and Android devices over iBeacon or Eddystone. A store running compatible point of sale system, including Erply, Leapset, NCR and Vend, simply has to plug in a Beacon device in a power source and place in their store preferably near the cashier. The device runs updates on its own, and the merchant doesn't have to touch it at all. Retail stores can design custom beacon hardware to reflect their brand image too.
Authorizing Payment with App
To enable contactless payment, customers must download the merchant or payment app and opt in to use Beacon for contactless payments. Once they opt-in and authorize future beacons payments at the store, any time they walk into the store, the technology will trigger a vibration or sound to confirm a successful check in. Your photo might appear on the cashier's screen at the Point-of-Sale (POS) terminal. A customer doesn't even have to open the app to enable any of these. The authorized application can detect when you're about to checkout, will process your payment and email you the receipt. Customers, who are against the idea of automated payment at checkout, can also opt to authorize each transaction with a passcode or fingerprint sensor.
Of course, with amazing technologies come potential privacy issues. Beacons don't track location unlike GPS and Wi-Fi. An unauthorized app won't be able to make checkin and checkout at stores. If that is the case, the merchant will never know if you ever visited the store. Beacons are supposed to make your shopping experience better not to track you when you don't want to.
Seamless Payment with Open Beacon Standards
The far-reaching vision of Beacon is to build an open platform on which merchants can develop exciting, friction-less buying experiences for their customers. Apple's iBeacon and Google's Eddystone are two of those features. iBeacon is for Apple devices only while Eddystone support both iOS and Android devices. With these standards, a pharmacy could gather your prescription as soon as you check-in and process your payment as soon as you walk out of the store all from the app installed on your phone. Another example could be a beacon that adds your name to the restaurant waiting list as soon you check-in.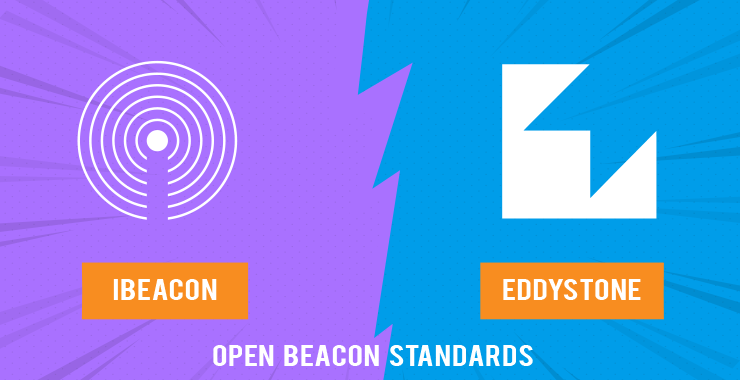 Showing beacon devices and demoing Bluetooth LE payment system was a hot among retailers, large and small, and they couldn't get over it. A major reason for retailers' interest is this that beacons not only help them connect and bring in new customers but also provides seamless integration with their existing POS software. The open beacon standards like iBeacon and Eddystone are like operating system of Bluetooth LE based payment systems.
Focusing on Hardware and Software Part of the Business
We know retailers seldom have any experience in hardware. Nevertheless, with the introduction of mobile payments device and beacon platforms, the payment firms are digging deep into hardware. The idea is to procure the most sophisticated piece of beacon hardware shipping right now and should care about cost but long term benefits. It is hard to estimate the cost of the device but it will be significant if you're buying many pieces of the hardware.
You can test run the system with a trusted base of customers before piloting Beacon enabled shopping experiences for everybody else. I would abstain from full roll-out until a few months of testing.
To absorb beacons and associated payment system into their employees' DNA, a number of retailers are after creating a startup culture at their stores. They have embraced the technology to advance further innovation in their company and want their employees to do so.
As evidenced by the latest updates from Apple and Google; the companies are interested in creating a superior in-store experience for both customers and retailers. It's important to say the least since not only does the companies have to alter the behavior of the customers (swipe to payment to contactless payment); but they also have to bring thousands of retailers and millions of customers to pay with Bluetooth LE.  Of course, the quality of mobile applications will play a larger role in this direction.
To learn more about the BLE technology and how Bluetooth LE can help make seamless payments using Android and iOS devices, speak with one of our consultants by calling +1-408-400-3737. You could also fill out our online form if you have any questions.