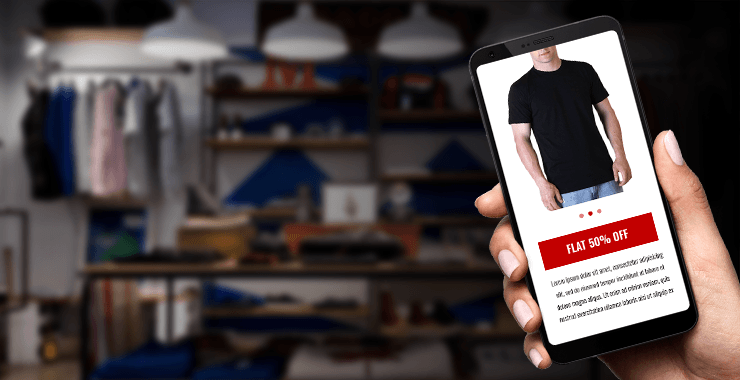 With every customer looking for the best price for the product they are looking for or the service they are seeking, customer loyalty has shifted from stores to brands. That is, if Walmart is selling a shampoo at a cheaper rate than a nearby grocery store, a customer loyal to the shampoo's brand will buy it without a second thought.
The logic, why pay for something more when it is available elsewhere else at less, although simple, is a matter of great concern for small and medium retail outlets who are already struggling under the weight of online marketplaces. However, these stores provide customers neither an added value nor competitive prices. Logically, there is nothing they are offering to ask their customers' loyalty against.
The Traditional Methods aren't Working
In the USA, all major retailers, including Walmart and Costco issue loyalty card to frequent customers. It is being estimated that customers in the United States together hold 2.7 billion such loyalty cards.
Surveys conducted by both Capgemini and Colloquy also suggest that activity rates within those loyalty schemes in the US are less than 50%. In many cases, the range of offers and benefits provided by were not perceived as relevant from the consumers.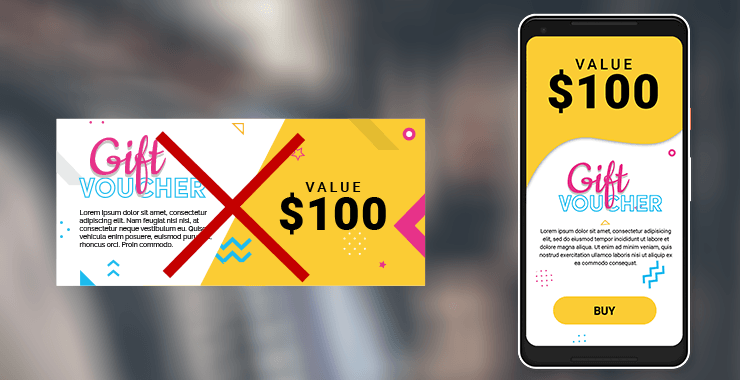 As a result, digital loyalty programs are fast replacing paper and plastic cards and they can be operated by means of an app. A 2014 survey by Technology Advice found that about 60% of 3000 loyalty scheme users 'would be more likely to join a digital loyalty program that was offered through a mobile app'.
A Shot of "Beaconology"
The outdated method of offering loyalty programs through cards, stamps and coupons doesn't work in the mobile first world we live in. Promising new technologies like iBeacon take customer loyalty to the next level by introducing customers to the concept of digital loyalty. Beacons are little Bluetooth LE capsules placed at stores and merchant establishments that deliver loyalty programs directly to Bluetooth Low Energy enabled iOS and Android devices in the vicinity.
BLE Beacons push loyalty programs and related information directly to customers' BLE iOS and Android devices, provided the retailer app is installed and the customer is in the store. The loyalty offers will be updated the next time the customers visits the store. In addition to enabling proximity marketing for small and medium retail establishments, BLE beacons gather valuable insights into customer inclinations and behavior. Retailers can capture key metrics like frequency of visit, no. of new customers, retention rate and cross-store visits. Such deep insights allow retailers to measure the success of past campaigns to boost loyalty efforts and make immediate changes in the upcoming campaign to raise chance of success.

Digital Loyalty and Mobile App Development
An integral part of a digital loyalty system is retailer app that connects with the shoppers' iPhone and Android devices to a nearby beacon. Evidently, in addition to establishing a beacon infrastructure at the store, the retailer also has to invest in beacon app development.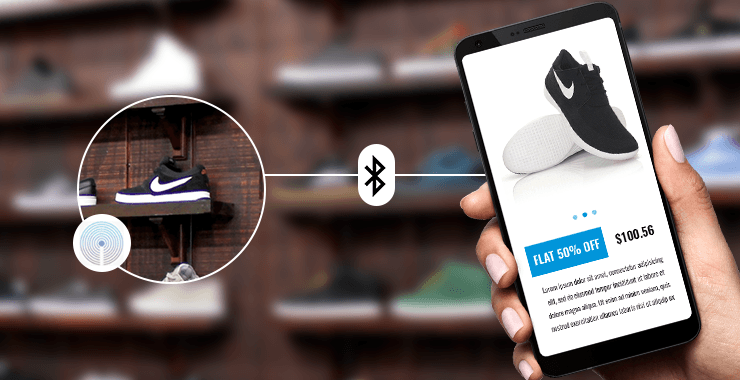 Bluetooth LE support in Android devices is present since Android 4.3. While both Android and iOS can scan, see and act on Eddystone beacons, iOS lacks background support for Eddystone. Your iOS app won't auto start if it witnesses a nearby Eddystone beacon.
For background support, you must invest in Beacon app development too for your iOS app.
Tailor Resourceful Digital Loyalty Campaigns
Once you have the beacon infrastructure in place and apps on the app stores, you must start working on building customer retention to enhance digital loyalty. Trust me! With these two working hand in hand, you can deliver loyalty programs like never before. Since the digital loyalty system consisting of BLE beacons and mobile apps can tell a returning customer from a new one and a middle-aged customer from an older customer, you can tailor digital loyalty programs accordingly.
For example, if the customer is a first time shopper at your store, you need to give him enough offers to make him come back and keep the app installed. As for returning customers, you can surprise him with an instant discount on the products he is willing to buy. For customers coming for a long time, you can offer them flat discounts on their bills depending upon the frequency of their visits.
Also, let those infrequent buyers that buying regularly will help them save money by the means of the app. No to mention, you can also customize push notifications to the type of customer he is. Customer profiling is an integral part of every customer retention program; BLE beacons and mobile make it easier than ever before thus they drive the digital loyalty wave.
Riding on Wearable Wave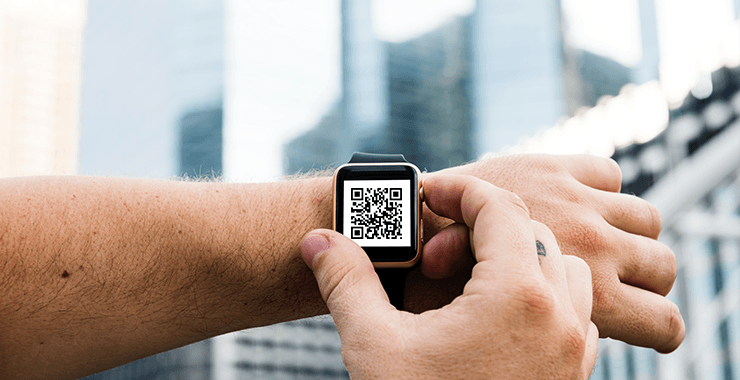 Wearables bring the digital loyalty even closer than BLE Android and iOS apps. BLE technology is now making entry into the world of wearables both watch OS and Wear OS can scan, read, and act on BLE beacons. As a result, a number of retailers are looking to invest in wearable app development to let their beacons connect with their customers' wearable too. The recent wave of wearables can make payments so retailers can turn their customer wearable device as single destination to redeem offers and pay for them.
Loyalty matters at the End of the Day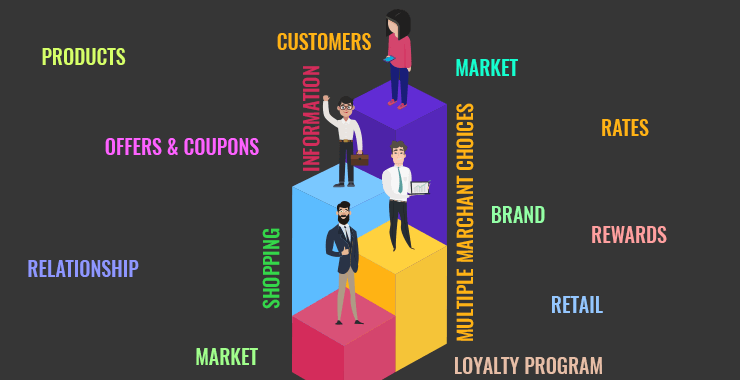 Regardless of the technology and methods in the way, store owners need more than excuses to retain their customers and investing in a beacon infrastructure and beacon app development is the least they can do in this direction. This is indeed a healthy amount of investment but the returns are worth every penny into your investment.
Customers need to feel special when at your store. What can be more motivating them to visit again then an offer on a product they are looking at. You can shower them with exclusive discounts, next visit coupons, bundle discounts and if they return the favor with their loyalty, don't hesitate to offer free shopping vouchers too. They need to understand: as customers they matter most to you.