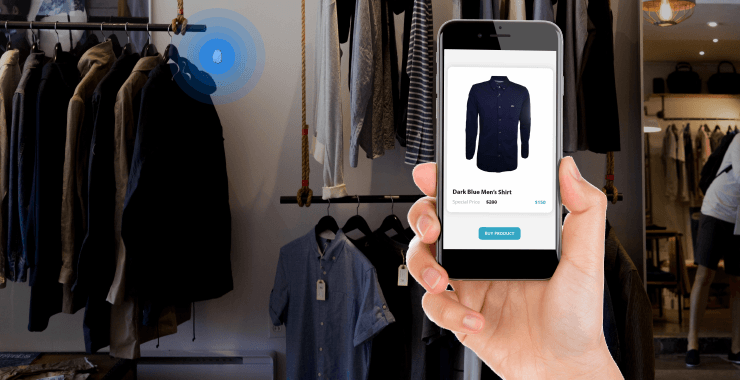 BLE beacons bring innovative marketing opportunities for small businesses. Proximity marketing with beacons is growing in popularity among retailers and other customer-centric small businesses. This new form of marketing empowered by beacons comes at a time when retailers are facing increasing competition from online marketplaces. While the online sellers have all the online marketing and CRM tools of the world at their disposal, everyday retailers have a tough time keeping a tab on their customers let alone target them with relevant marketing content.
1. Augment Customer Experience with Contextual Marketing Content
Retailers around the world are augmenting their customers' experience with storefront and in-store beacons by pushing contextual marketing content such as a discount coupons and exclusive offer on their smartphone. By throwing coupons and offers in context to the location of a customer in the store, the retailer raises the chance of the customer buying that offer. For example, if the nearby beacon detects that customer is busy browsing a section of the store where health drinks are stored, it can push a discount coupon on a health drink.
Also, beacons installed at storefronts can woo a nearby customers to pay a visit when they are nearby to avail an offer pushed by the beacon on his smartphone.
2. Improve Retention Rate with Loyalty Programs
Who carries loyalty cards with them anymore? We live in a world where our smartphone is our credit card, shopping bag and of course, loyalty card. Millennials are accustomed to loyalty points directly credited to their mobile number. They seldom carry physical cards. For retail stores, while replacing physical loyalty cards with digital wallets is not difficult, replicating points collection and redemption system isn't exactly straightforward.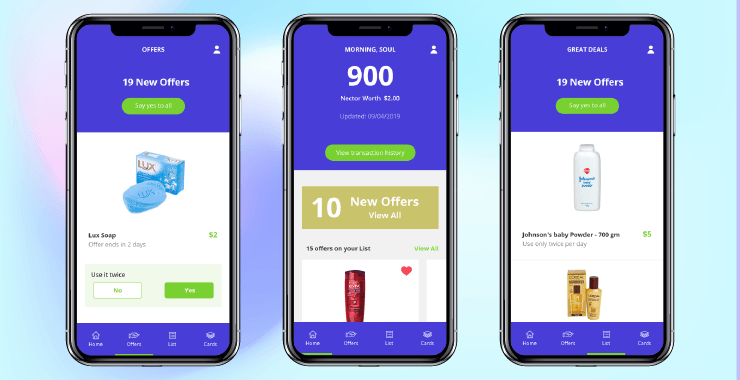 With beacons and proximity marketing, running digital loyalty program is a cakewalk. A beacon near the cashier or exit can give notification to a customer to claim their loyalty points for the shopping, which will lead to the wallet. The wallet also presents them the choice to redeem the points for freebies or discounts.
3. Boost Engagement with Rating and Reviews
Do you want the customers who walked with a smiling face to leave some kind words about the store, services, and the overall experience? Thanks to proximity marketing to beacons, you can ask them to rate their shopping experience as soon as they leave the store in the app itself. If they rate nicely, you can ask them if they wish to review your place at Facebook, Google, or Yelp. If they agree, redirect them to the relevant review page.
That way you will attract more nicer review than the bad ones.
4. Find New Avenues of Growth with Customer Feedback
So, what happens when the customer gives a thumbs-down to his shopping experience. Rather than making him go to Facebook or Google for a negative review, you keep him or her on the app itself and collect their feedback.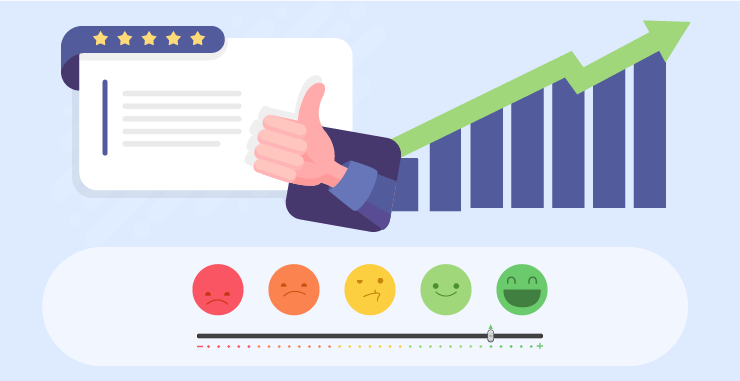 The beacon can push him a link to your survey form. You can promote more people to fill the form by providing discounts and what more helpful to push discount than a beacon in proximity. When you have collected enough survey, you draw a pattern to what customers like about your store and what they don't. By reviewing those, you can find new avenue of growth and understand your customers' purchase behavior like never before.
5. Make Checkout Faster with Contactless Payment
If you Google with "cart abandonment" as the keyword, you will find hundred of blogs on how to avoid them and most of them will list "long queues at cashier" as the major reason. While beacons are not going to replace the cashier any time soon because not everybody coming to your store has the app installed, you can give them a choice with a direct payment link. A beacon near the cashier can broadcast such links to the people standing in the queue. Those who make the payment via link can evade the queue and leave the shop premises with products bought. Such a quick checkout option is great for proximity marketing with beacons.
6. Cut the Need of Helpers
So, you're here to buy dog food and are open with the choice. You have two choices either to call a helper for help or browse through each dog food brand in the store. Beacons with their proximity marketing abilities give your customers the third choice.
A nearby beacon inside the store isle can detect what you're looking for. It will present you with all the brands of dog food available in the store, their pricing, benefits, ingredients, nutritional value, etc. This will save the customer the hassle and for you the number of helpers needed.
7. Raising Transparency During Sale Periods
Sales periods tend to attract far more people in your store. That means there is going to be rush and your store will run out of space to accommodate more people. They must wait outside for their turn. A storefront beacon can manage the situation for you with transparency and will also drive app engagement and installs.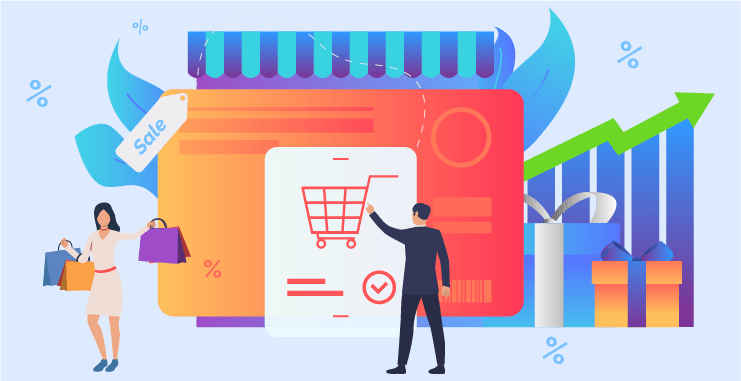 The beacon can tell the people waiting outside what is their number in the queue and the expected waiting time. If you invest a little more time, you can also configure the app to display products on sale and their before and after prices. This will keep the waiting people motivated enough to keep standing in the queue. Also, people interested in the sale will install the app to keep themselves updated if you advertise correctly.
SMBs, Beacons and BLE Mobile Apps
Small and medium businesses need to develop mobile apps to connect their customers with the in-store and storefront beacons. BLE Mobile Apps is a leading developer of mobile apps to connect with beacons at retail stores, restaurant, and other small businesses. We have a presence in a number of industry verticals such as healthcare, automation, retail and restaurant.