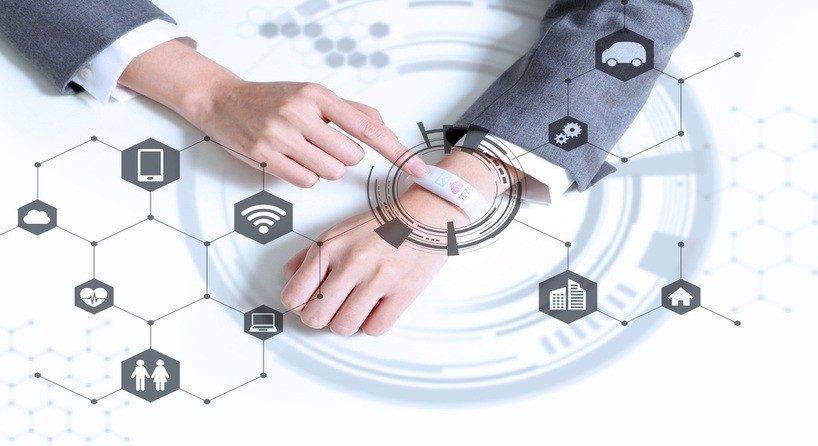 Bluetooth Low Energy (or Bluetooth LE, or Bluetooth Smart) is the power- and application-friendly version of Bluetooth that was built for the Internet of Things (IoT) devices. The main focus in BLE is low energy consumption which is achieved through Faster Connections and Lower Standby Time. The BLE devices or beacons are usually small battery devices which emit Bluetooth Low Energy signals. The Smartphone or tablet can connect with those devices by responding to the BLE signals and thus communicate with each other.
What Makes a Product, a Smart Product?
A smart device has the ability to connect with your smartphone or tablet and make day to day tasks easy and quick. For example, locking and unlocking your doors using an application on your Smartphone or monitoring your heart rate using Smart Watch application. Basically, smart devices powered with Bluetooth Low Energy technology have the ability to connect with Smart phones, watches and tablets. In the current scenario, Smart devices are being highly used in industries like healthcare, IT, security, manufacturing and product development. These smart devices are contributing towards enriching customer experience, improved efficiency and productivity at a great extent.
Components of a Smart Device
An electronic device which can get connected to other devices through various wireless technologies like Bluetooth, WiFi, NFC, 3G etc., is considered as a Smart Device. Every smart device requires –
Hardware which includes sensors and processors give virtual identity to smart devices. The design of devices depends on the physical and electrical parts used by the manufacturer in creating those smart devices.
The Software also known as an application which can access or connect Smart phone with the smart device.
The communication protocol like Bluetooth, Wifi etc., which can establish wireless connection between Smartphone or tablet and the smart device.
Why you should do that?
Nowadays, it has become very important to adapt new technology and latest trends in any business. Whether you are into mobile app development or from healthcare industry, you need to keep on introducing new and innovative products to your consumers in order to stay ahead of your competitors. Bluetooth Low Energy (BLE) technology is now being used in developing many smart products used in diverse industries. Let us know why –
By introducing smart products, you automatically give a message to your customers that you are using latest technology. For example instead of manufacturing stereotype bike locks which open with the key, if you start manufacturing BLE enabled bike locks which can be operated using Smart phones, you are providing something innovative driven by latest technology to your customers. This will automatically promote your brand.
Better Customer Experience
For customers, it is always better to use innovative products with advanced features than using same old products which are outdated in the market. Isn't it a great experience for a user to monitor its blood pressure using their Smart Phone with just few taps? Day to day jobs can be done quickly without much effort with the help of smart devices.
People nowadays use smart phones for their day to day tasks. Most people would like to use smart products which provide convenience and enhanced lifestyle. Introducing innovative smart products in the market will increase the popularity of your company and your brand thus getting you more customers for your device.
Increase in the customer base would head you towards gaining more profits. Introducing innovative and smart products enabled with BLE technology would take your business to new heights and open doors to better opportunities.
Conclusion
When it comes to staying competitive in the business, it becomes important to recognize the need of the hour and manufacture innovative products which can give new dimension to the requirements of your consumers. Previously, it was believed that necessity is the mother of invention but now you can stay ahead of the competition provided you introduce smart products for your customers before they even need them.
If you are looking for ways to transform your product into a smart one, we can help you using the Bluetooth low energy technology. For more information about Bluetooth low energy for android and iOS devices, feel free to call us at +1-408-400-3737.