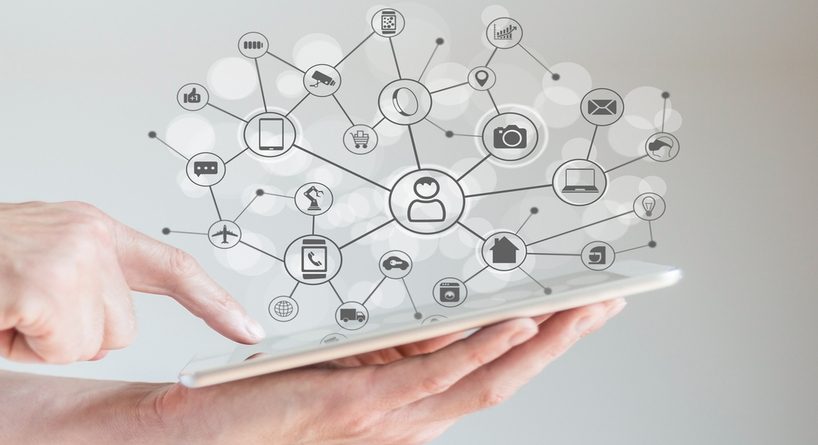 Bluetooth Low Energy (BLE) technology is being talked about a lot in recent times within the IT and mobile industry. In the recent years, high number of BLE powered applications has been launched benefitting various industries such as health care, security, retail etc.
As per ABI Research's report – the deployment of BLE beacons would exceed 400 million units in 2020. So, from this we can forecast the future possible demand of BLE powered applications and products.
Here we will discuss about how to leverage Bluetooth Smart technology in order to gain competitive advantage.
What is Bluetooth Low Energy (BLE)?
BLE also known as Bluetooth Smart is the latest enhancement of classic Bluetooth technology. Bluetooth Low Energy is a wireless technology which works on energy saving techniques and can be used for various applications which were not feasible before. Bluetooth Low Energy wireless protocol allows nearby BLE compatible devices to communicate with Smartphone, tablet or Smart watch to trigger the functionality in the application. For instance, locking/unlocking doors using Smartphone, monitoring your heartbeat using your Smartwatch or track your lost items such as keys or wallet.
Leveraging BLE Technology for Competitive Advantage

Bluetooth Smart has brought in a digital revolution which has helped companies to improvise their business operations in terms of better customer service as well as quality of products and services. Bluetooth Low Energy technology has powered various industries like manufacturing, health care, information technology, supply chain etc., in introducing new applications and products which have been very useful in day-to-day tasks.
For example, BLE enabled devices can be placed in different sections of a clothing store. If the customer, is going through a particular section of t-shirts, they get a personalized message referring to the discounts or other matching items relevant to the items placed in that section.
The biggest secret behind the success of any business is innovation. If you don't differentiate your products, you will soon lag behind your competitors. People these days look for new and advanced technology at an affordable cost. With the use of Bluetooth Smart technology in your product you can gain competitive advantage in both the areas; Innovation and Low cost.
By 2018, almost 90% of the smartphones available in the market will support Bluetooth Smart technology, which means it has much more interoperability with a wide range of devices compared to any other competing technologies. Implementing Bluetooth Smart technology within your products is cheap which means you get to innovate your product at very low cost.
What Makes BLE enabled devices an Attractive Option for Consumers?
BLE technology includes location intelligence and can track items on a real-time basis. So, whether an item or asset is within a specific range can be tracked using a Smartphone connected with low powered BLE enable device.
Bluetooth Low Energy can be useful if you want the convenience of getting things done at your finger tips. For example, monitor your heart rate while jogging or lock / unlock your bicycle located in a close proximity with the help of your Smartphone.
BLE devices are helpful in driving promotion for traditional off line merchants to engage with customers in a better way, convert prospects, and send promotional offer notifications based on in-store behavior.
There are many more applications of Bluetooth Low Energy technology which can get you competitive advantage within the industry you operate in.
Conclusion
Take advantage of this emerging and highly promising Bluetooth Smart technology by consulting an IT Solutions provider, who can help you leverage BLE technology for your business. Stay competitive by adopting BLE technology and introducing new products and services to your customers.