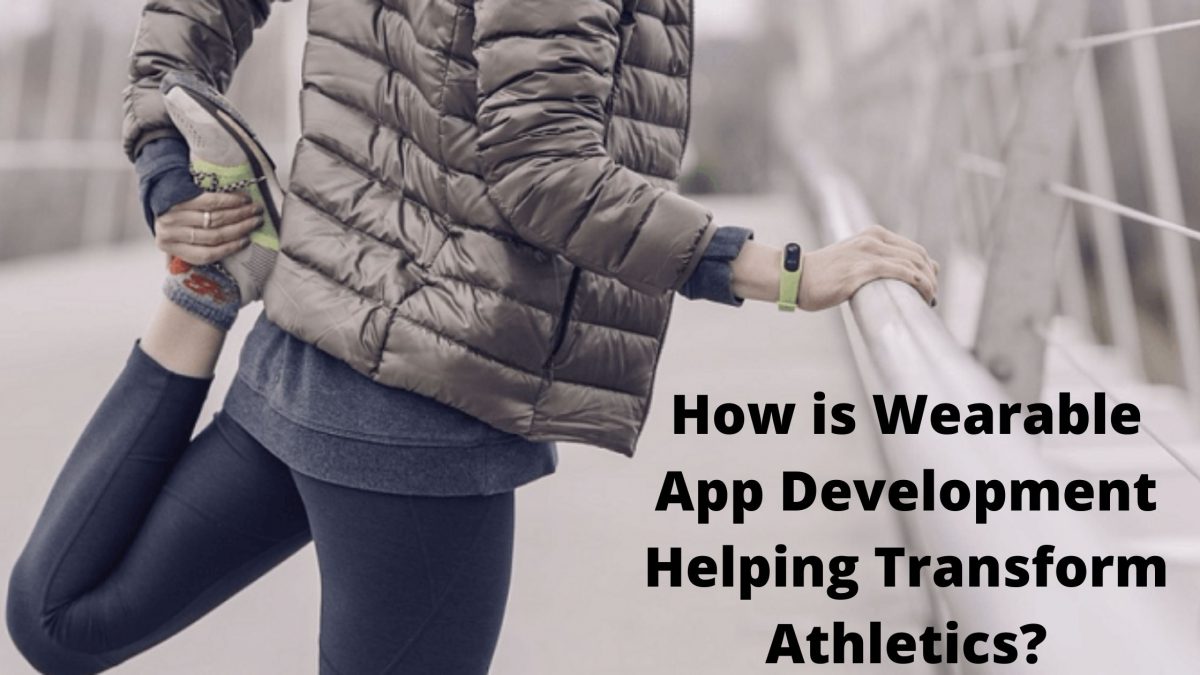 The adoption of wearable technology in sports is beneficial to enhance performance and training. Several technology companies like Zephyr Technology, Smartlife, Viperpod, Catapult, and miCoach are taking giant strides to develop and promote athletic teams' wearable devices. Their wearable apps transform the way sports are played, helping with athletic coaches' decision-making, ensuring the performance, health, and safety of sports players. These technologies are rapidly increasing their usage from the professional sports arena into general public markets.
Why athletes choose wearable technology?
Despite the comfort and stylish look that wearable devices possess, the features they carry have much more benefits to offer. Athletes use personalized data to measure their performances with the potentials of sharing and evaluating with others. Several studies have, in fact, observed the associations between wearables and emerging athletes in their pursuit of professional sports. Wearables use Bluetooth low energy technology, and it comes in many variants like fitness trackers, apps, or sports watches.
Professional, aspiring athletes find that with wearables, it is possible to provide data that can monitor vitals, support appropriate training and help with competition schedules.
How does it work?
With the advances of technology like Bluetooth low energy, there is a good potential for wearable app development in athletics and sports in the past decade. Cutting-edge features, reduced costs, increased performance, availability, and awareness of wearables have piqued athletes' interest.
Wearables consist of detectable sensors that athletes can wear on them. These sensors gather the data and transmit them to the app that is linked with the device. The gathered data is then processed and displayed with the help of a graphical user interface to attain a suitable end result. More advanced interfaces permit the users to share their data with others. For athletes, it could be with their coach or teammates. Sometimes, in professional stadiums, data from wearables are used to complement sports commentary. For instance, the NBA sets up six cameras over the basketball court to take in-depth information about all the athlete's activities at the rate of 25 times per second, bringing about approximately 72,000 exclusive movements per game.
Wearable Devices in Athletics
Wearable athletic devices are available already in all shapes and sizes.
The wearables can track real-time emotions, offer physiological data, and record psychological states, emotions, and moods. The best wearable technology for athletes is ultimately targeted on the particular problems that need to be solved, and each one provides several advantages.
Inertial Sensors – best suited for tracking individual limbs for injury and tracking recovery
Heart Rate Monitors – helps to track athlete's conditioning.
GPS Units – lets you track the outdoor velocity metrics like balance, speed, acceleration, and motion
LPS Systems – provides you the indoor velocity metrics with preciseness
VBT Sensors – lets you track athletes in the weighing room
Sleep Trackers – offers you insight into an athlete's sleep routine and pattern.
Motion sensors in bat – improves the player's swing by using a precision device inside the bat. The data analyses personal body mechanics so that coaches can adjust techniques and improve performance to escape injury or lessen effort.
Impact monitor stickers – attached to player's bodies, alert invisible signs of brain trauma, concussion, injured muscles, or over-exertion. These Bluetooth low energy microsensors can be glued or clipped onto clothing or even incorporated into sports shoes.
These devices are fixated on improving the individual and developing self-knowledge. It provides a bridge between an individual's self-awareness and sports performance data.
Advantage of Wearables and Athletes
Wearable app development and mobile application usage concerning sport allows the athletes to
Monitor their performance, quantify their training and share them with other like coach and family members to help with effective training
Popular android wearable app development like Apple Health app, iOS wearable app development like Google Fit, and other downloadable apps help ease tracking individual activity.
Through self-input, the time of activity can be captured, automated registry through phone components can be done and one can share the results to their closed or broader social networks.
Specific athlete-centered programs can be designed to meet specific personalized goals.
Heart rate monitors or fitness watches can capture data when the phone is not in close proximity to pick up the physical activity data.
Wearable devices offer both comfort and reliability
Helps to boost athletic performance and attaining their personal best
Wearables – Developing Technological Niche
Wearable devices were among the first to let coaches monitor every player's biometrics in real-time for signs of overtiredness or injury while on the field.
Wearable sports technology had stretched out from simple biometric monitoring to the addition of perceptual and psychological facets of professional team sports for improving performance.
These new BLE technology wearable devices are also revolutionizing sports by minimizing the injuries like exhaustion, damaged tendons, and concussion before it becomes severe.
In sports, wearable app development is being used for athletic training monitoring, in-game performance tracking, and recovery post an injury. Developments in this swiftly growing technological niche are allowing team administrators, trainers, coaches, and players to top their sport while decreasing injury and other sports illness in one fell swoop.
Final thoughts
Researchers are moving ahead and designing wearable devices to be available soon that can more precisely measure hydration levels, metabolic functions, and deeper phases of physical stress.
Sensors and devices for athletes must be nearly invisible, light-weight, flexible, long-lasting, and impact resistant. Simultaneously, they must be feature-filled, provide accurate measurements of biometrics like heart rate, motion, impact, and respiration.
If you would like to speak with our experts on BLE technology and to talk over what solution might be best for you, get in touch with us now.