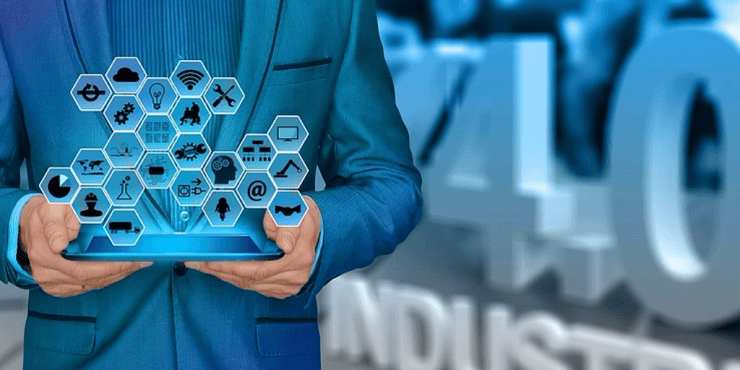 "Don't find the customers for your products, find the products for your customer – Seth Godin"
The IoT being one of the hottest trends in the digital industry presents an opportunity to rewrite the norms for businesses. Consumer products such as wearables and connected gadgets are certainly the large part of market as IDC predicts that more than 80% will be used in developing B2B applications in 2020. Nevertheless the fact is that, increasing the number of projects is challenging and sometimes firms need to close off their projects as they cross the budget or due to technical inefficiency.
Splitting up IoT Devices

The physical device
Device Management
Maintaining a steady connection of web services with the devices
Integrating business logic with the algorithms
Managing the collection, analysis and visualization of data layers
Why it may fail?
Above mentioned key-drivers are very critical for IoT devices development. Many businesses fail to accomplish them as they mostly focus on business logic and data layer and ignore other essential ingredients.
So, how to make successful?
Some key- drivers are always needed to make it successful. Let's drill down some of the principal points.
Key factor 1: Customer experience
Firstly, you must trail for the IoT project only if, you are passionate about your customers – their experience, pain points, how you can find solution for them etc.  Everything initiates and ends up with the user, especially when customers have to deal with more devices, software applications and data. So, it is mandatory for the firms to design with full attention, or else be ready to get annoying feedback from the customers or in the worst case, users may even abandon the product. In the era where, customers look for real-time and personalized services, companies at every phase need to come up with the new context at every level. Additionally, you must also look to create omnichannel experience as it is plays crucial part in improving customer experience. For instance, if a customer has a damaged Air Condition and calls one of your customer-service agents, that agent should already be aware of situation with Air condition and what's wrong with it — better yet, that agent could contact the customer proactively with a solution.
Key factor 2: Data isn't enough, do the math
Though IoT provides insights and helps in collecting data of your operations – but that data isn't enough. You need to opt for data models, analytics and algorithms that help you in fetching the detailed insights from it. With this you can get the better idea, as it also helps you in knowing what is happening within your organization. By gathering such insights, you can develop the standard understanding of your processes that will help you to bind and tighten up the processes. As per research, Amazon spends much time in developing new feature, product or service. They consider the inputs and outputs of an operation and the data required to run that operation and understand its inner workings. The internet of things seems multifaceted when a company is just opening out; however, managing these puzzle correctly, companies can pick up the pace with time to market and considerably reduces the risk and cost of IoT devices.
Key factor 3: Monitor your platform
It is not only mandatory to monitor your IoT platform but also, it is the need. It is attached with many components that you need to be aware of.
System Availability
Performance Tracking
Signals from the device
Battery level
Data transfer and integration issues
The control system visualizes all the situations and in-case recognizes any mishap, it triggers alerts to the right person. Many high-productivity platforms are available for rapid application development that generates fast results and enhances an app throughout the lifecycle of IoT devices.
Key factor 4: Incorporating Security
Whether it is personal data, financial data or healthcare data, access to the important and confidential information makes security in internet of things always a crucial aspect. Today, world is connected with millions of software and many of them are either infected or difficult to protect. These wide ranges of interconnected devices have made world come closer and also made it easier for the hackers to attack on any device, IoT data security is highly vulnerable and should never be an afterthought. One must stay abreast on encryption and security technologies to minimize the risk of data breach. Thus, security is the big risk in the IoT ecosystem.
The Conclusion
There is no doubt that Internet of Thing is huge, but tactics must be developed to make it 'smart' from 'completely mundane' device. When you are developing any product or you are new to it, you need expert developers to take proper care of the operations that are carried out for the best outcome. You would also need a partner for the hassle-free development and for bridging the gap between hardware and software.
Looking for a partner? Let's talk!!