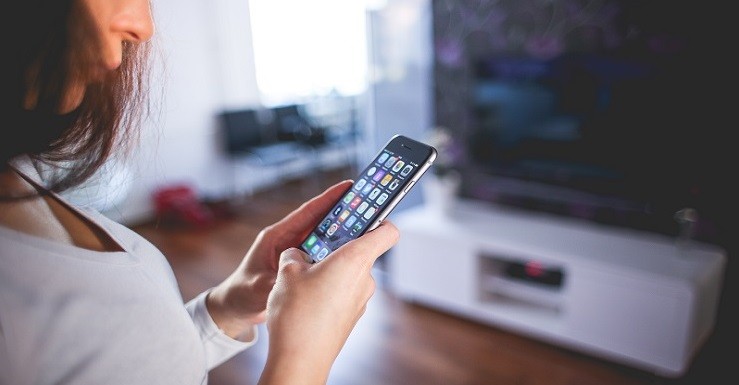 You come back to your abode after a long tiring day and it greets you "Good Evening – your cup of brewed coffee is ready; switches on the lights and plays your favorite soundtracks; bakes for you the perfect slice" Are we being imaginative??? Not at all! Thanks to the IoT and beacons for making your day streamlined and also giving the wings to the dream of smart home.
The idea of smart home was coined about 25 years ago by Kevin Ashton, cofounder of the Auto-IDCenter at MIT, who also coined the term "Internet of Things" but due to technical limitations it couldn't turn into the reality until now. However, the mass adoptions to the internet and revolutionary advancements into the wireless technology have finally made smart homes a reality. And as per the recent study, the global smart home market is expected to grow at CAGR of 14.5% between 2017 and 2022 and the market revenue of $24.10 is expected to grow at $53.45 billion by 2022.
Don't you think this is a very high number? Within a decade, our living rooms will be enhanced with the host of new devices and technologies will be performing the range of household functions; reshaping the meaning of home. Hence the smart home app development companies are leaving no stone unturned to leverage this technology to get the competitive advantage and stay step ahead of competition. So, it is the perfect time for you to connect with the mobile app expert to take your business ahead of curve.
To be precise smart home technology is all about safety, automation, control and most important it is about simplicity. This is usually implemented as a system of sensors controlling the wall-mounted console like doors, windows, lights, bells, thermostats etc.
So, developing a well-tailored smart home app is what really can help you to leg up on the competition. Let's outline the range of benefits you would get after developing smart app for the smart home system.
Provides Centralization: Being able to keep all things in one place gives the opportunity to check everything even being far from the actual home. On a lighter note, users just need to know how to use one app to perform countless functions; making it easier to access the functionality that you want for your home.
Offers flexibility for the new device: When it comes to the interface of the new device or other technologies, this system provides high flexibility. New functions springs up like mushrooms overnight and all you need to do is renew the platform and download the upgrade altogether which saves time and keeps you up-to-date with the latest trends.
Saves Energy and reduces electricity bills: Who doesn't love to save bucks? For instance: Programmable thermostat will control the temperature of AC when you are sleeping or activate them on your way to get the perfect temperature on your arrival. To be precise, you can remotely turn off device when you are not present with just simple tap on mobile app; this results in much of the energy savings and reduced electricity bills.
Personalize your space: The technology examines the behavior pattern like favorite music, preferred light mode, favorite television channel and much more providing you with the comfortable living experience. For the luxury home, this technology guides the guest to the specific rooms if they are tricky to navigate.
One remote control for all home functions: User can access and have control over the house while being on the move; car, bus, airplane, etc. For instance, on the hot day, you can order your house to become cooler before you reach home.
Influenced with IOT: As the devices are connected with one system, the technology ensures that the communication between all the devices is smooth.
Helps you to stay informed: On an average, user interacts with mobile app around 10 to 20 times and one smart home app can provide alerts of all the activities to make your life simple.
Equipments and Technologies used
Sensors
Communication Technologies
IOT gateways, which is custom built set-up
Cloud server and Big Data
Mobile app
Conclusion
With IOT and smart home, people will be able to live stress-free life and this will help them to focus on the things that are in their priority list. To boost your business and conversions, you can hire mobile app Development Company for developing the advanced smart home mobile app that can control all object with just a tap on the screen. Whatever idea you think, just remember connected apps are going to get big and smarter in near future.
BLE Mobile Apps is one of the companies that designs BLE powered mobile apps; helping your organization to achieve the business goals. With innovative application of technology, company is creating a world of Bluetooth Smart technology empowering businesses and creating engaging user experience.