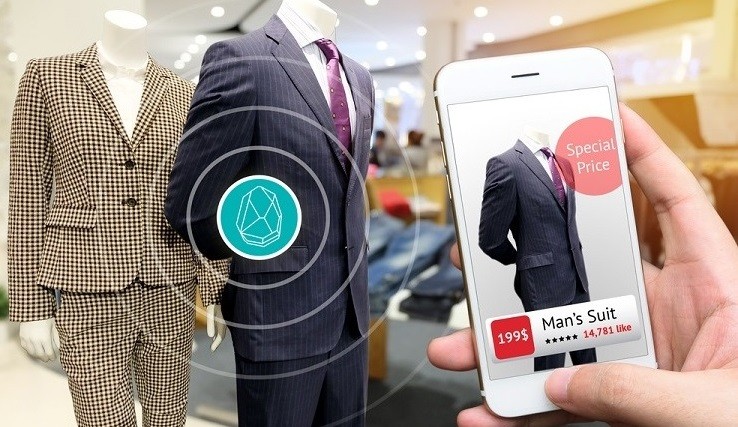 " Proximity Marketing through Beacon-enabled campaigns have an average CTR of 60%,
compared with traditional campaigns like email marketing at 2%" – Anonymous
Since the time Apple introduced Bluetooth beacons (iBeacon) to the market in 2013, Beacons have always been in the eye of retailers to drive more sales. As per research of Business Insider, 4.5 billion active beacons will be installed by 2018 with 3.5 million being in use by retailers. Wow!! Isn't this figure astonishing? All this is because of the change in customer behavior as they seek everything at the right place at the right time.
Traditionally, E. Jerome McCarthy came up with the concept of "Four Ps of Marketing", using Product, Price, Promotion and Placement as their primary pillars of marketing strategy. And over the years, four P's have gone through various iterations and today "P – Proximity" has become the more relevant one to connect companies and consumers. Now, the future of mobile marketing depends on personalized campaigns. The more you get to know your users and the way you target them depending on certain parameters like demographics, in app behavior and engagement is all that drives engagement and retention. These insights can only be achieved with the help of Beacon technology.
But how does this Beacon Technology works in retail sector?
When it comes to the retail industry, one technology whirls in the mind i.e. Beacon. For retail sector, Beacon refers as attaining the right person at the perfect time with the precise message and an enhanced insights to calculate success. Just as the traditional light houses spot the place with the beam of light similarly beacons are served as the physical marker for sending signals to the mobile devices. These beacon signals augment how people are connected. Think of the busy professional paying for mobile bills through mobile apps or the youngsters checking out their favorite pizzeria cafe so they don't have to wait in long queues.
Proximity Marketing with the use of Beacon technology can create wonders in the retail sector. But what aspects make Proximity Marketing highly crucial for retailers? Let's zero down some of them…
Proximity Marketing opens up the prospects for real-time marketing
Due to widespread use of mobile devices, real-time marketing has become the buzz to drive engagement and sales. Think about the efforts required to inspire the customer to come from another location to visit your store, compared to what is needed to get them to stop in when they are already nearby. With Proximity marketing, you can amalgamate the customer's insights with the location and send them personalized relevant message to drive customer engagement to the next level. For instance, you can motivate your customer to stop by your shop in mall by pinging them with some offers. Without location, the offer would lose much of its power.
Proximity Marketing helps to stand tall amongst competitors
One of the main reason you can't ignore proximity marketing is because your competitors are using it. With 4.5 billion beacons to be active in near future, you also want your store to reap the benefits, isn't it? If a customer is passing over the store and gets an offer from your competitors, instead of you, you have surely lost the sale. This technology is becoming main-stream day by day, so you also need to gear it up to give edge over your business and stay competitive.
Proximity Marketing Improves Customer Loyalty
Proximity marketing not only helps the retailers but also customers. From the customer's perspective, it serves as the best alerts to provide additional benefits they can get without going out of their way. Hence, this improves customer loyalty. Retailers have tried out the technology to deliver real-time push notifications and 72% of customers felt their in-store experience was improved.
Proximity Marketing offers high ROI
You might be expecting high price for such high demand physical device. However that's not true. Beacons are available at a pocket-friendly price which always results in high ROI. It is generally integrated into app service that aids to drive loyalty through rewards and targeted messages. As a package deal, you are able to drive meaningful results without using up a huge portion of the marketing budget.
Proximity Marketing helps in Data Collection
Beacons assist the retailers to track the user's behavior and collect relevant data about user's preferences and actions by communicating with the mobile applications used on Smartphone and tablets. The insights gathered serves as a powerful source of information for retailers because it can help in re-targeting customers with even more personalized campaigns. Depending on such information, you can also come up with better ideas on how to approach the customer. Although, you understand the vitality of Big Data but it is also extremely crucial to identify, correlate and analyze the right data for the better outcome of your business.
To Conclude…

As market is expanding and becoming competitive, the only way for the retailers to survive is to reinvent the classic shopping experience. Try Beacons to stay competitive, boost sales, strengthen relationship and generate high ROI. Have any questions whirling about this technology? Contact BLEmobileapps to find more about our enhancing your sales with the power of proximity. Our Team will help you to employ BLE technology thereby converting you a 'Retailer' to 'Smart Retailer'.