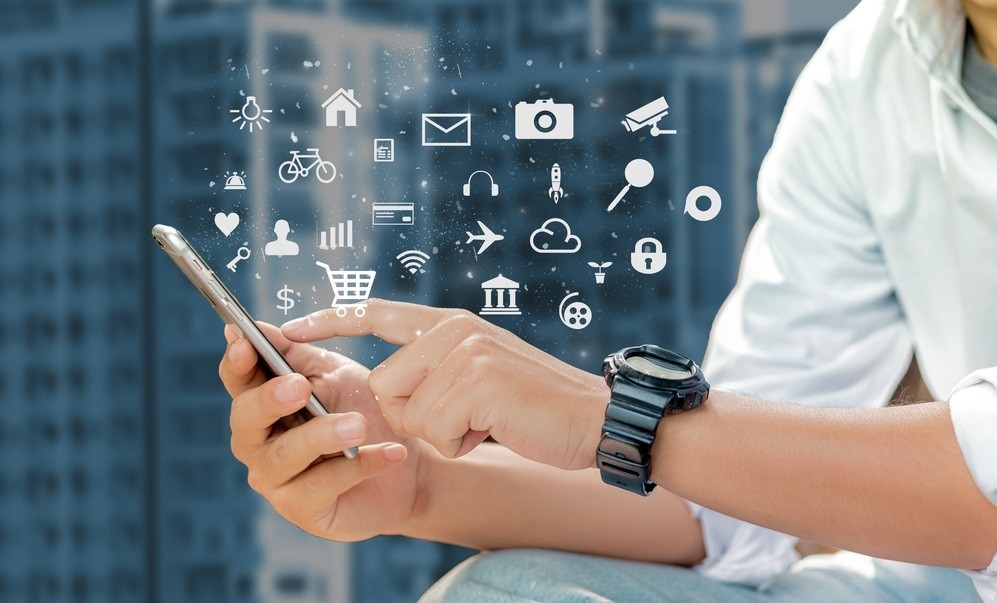 BLE Technology also known as "Bluetooth Smart" is an enhanced version of classic Bluetooth technology. Before being adopted by Bluetooth SIG, it was introduced and named by Nokia as "Wibree." It was specifically developed to give power to "Internet of Things" (IoT). BLE enabled device along with a mobile application is a combination which people can use anywhere from personally using it or as a business offering.
Benefits of BLE for Consumers
BLE is now becoming an integral part of our day to day life. It is being used in many applications which has been beneficial to consumers as given below –
BLE enabled wearable device when connected with Smart Phone/Watch can help in monitoring heart rate, blood pressure etc.
Your Smart phone can work as a remote control to your home appliances like Air Conditioner, Washing Machine etc.
BLE enables location base communication. Thus, you can find your missing items or lock/unlock doors by establishing connection between BLE enabled devices and smart phone, tablet or smart watch.
Benefits of BLE for Mobile App Developers
Despite of so many wireless protocols available these days, BLE is preferred by mobile application developers as it –
Consumes low energy
Can communicate with almost all the operating systems like iOS, Android, Windows etc.
Relies on standardized application development architecture
Works under high-standard security and data encryption
Various Industry Applications of BLE
The benefits and huge potential of BLE technology has encouraged many companies to come up with BLE enabled devices and applications being used in different industries. Here we will discuss some of the BLE application areas experiencing consistent growth at present.
BLE has contributed to the healthcare industry at a great extent. There are many examples of BLE powered healthcare devices. To name the few – blood pressure monitors, pulse oximeters. The data from your BLE powered blood pressure monitor or pulse oximeter can be sent to your Smart Phone and also your physician's Smart phone or tablet.
The potential of BLE enabled devices in retail is quite high. Imagine if you have just walked into a retail outlet and your smart phone starts showing you the special offers introduced by the store. It would be a win-win situation for both – the consumer and the retailer. Also there are BLE applications developed for retail industry which can notify the shortage of inventory, monitor the staff activities, etc. These smart retailing options can help retailers in efficiently managing and growing their business.
BLE enabled wearable devices are in trend these days and companies like Samsung, Apple, Jawbone etc., are facing cut throat competition in this field. These devices generally are used in fitness and entertainment areas. For example, your BLE powered wrist band sends notifications about your activities, running speed, sleeping patterns, food logging, etc. to your Smart phone. These small-sized wearable devices fulfill the requirement of being highly energy efficient and are useful in day-to-day tasks.
BLE technology can help you operate your smart home appliances and other equipments with the help of your Smart phone or tablet. Companies like Philips, Haier, etc., have recently introduced BLE powered products in the market which can help consumers to control and customize their home environment for efficient energy management and increased security.
Conclusion
Whether you need to flourish your retail business or require monitoring your personal health, BLE technology can play an indispensable role in your life. Empowering your business with BLE technology can be a smart investment as that would help you in targeting right customers at the right time. Just let us know your requirement and we can come up with new ideas, suggestions and features which can be incorporated in the mobile application for operating your BLE enable devices.