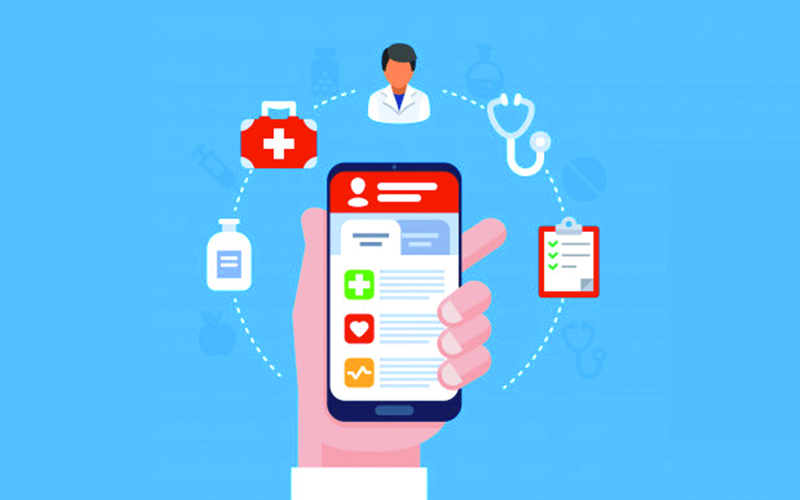 Would you have thought that many years past, more than a million people would buy a watch not just to check time? But also to read to you your messages, check the weather condition, and track your workouts in real-time. That's what happened precisely. Be assured; it's still evolving.
Real-time messaging has become an integral part of every life. Its application is present in almost every segment, where the need for real-time information is required. It is a must-have feature for wearable devices app development.
Wearable apps are devices that are worn as accessories, fixed in clothing, electronic skins, or as skin patches. They link with the smartphone's internet and function by exchanging data between the device and the network. They access the device's sensors and receivers, and the output usually displays through the device's display. Mobile apps are also great, as well. Google fit, a mobile app that is available for both Android and iOS platforms, tracks your health and activity and provides real-time data. These apps are device compatible to view through your smartphones, tablets, or laptop. They can be coupled with other apps, like healthy diet maintenance apps or food journals, to provide additional benefits. Wearable apps are a whole new digital ecosystem posing great opportunities for entrepreneurs and businesses, especially start-ups.
Importance of real-time features in wearable apps and mobile apps:
Real-time features have made a remarkable improvement in the healthcare industry through mobile apps and wearable apps. Some of the benefits are,
Doctors can access the patient medical history, get assistance, and patients can also better monitor their health
Fitness trackers allow the users to monitor their activities like number of steps, heart rate, blood pressure, temperature and other required data about there body and can be pre-informed of anomalies
Healthcare applications help patients even from remote areas to access medical support whenever required
Minimizing avoidable hospital admissions and emergency room appointments
Real-time push notifications are the real deal. To remind your schedules, near-goal notification, to scan foods for calorie count, or drink water reminders. Parents can receive a push notification on their baby's rise in temperature if they get up from bed at night and many more. The benefits are immense for the user, in any case.
Real-time feature is a central element in not only healthcare and fitness but also in most of the industries such as education, media, fashion, music, meteorology, gaming, transportation, tourism, finance, security and even household. The applications are functional for both android and iOS wearables.
Some of the uniquely creative and reliable wearable devices available in the market are:
Calm – iOS wearable that refreshes your mind by organized meditation routine
Google Keep – exclusive note-taking wearable app for Android
Accuweather – real-time weather updates around the clock
Parking – helps find you a parking space and also finds your parked car
Bring – helps prepare grocery list as and when you remember, even on-the-go
Spotify – a music listening wearable app
Future of wearable apps:
Wearables gather real-time data, and now they are in a position where smartphones were once. Specialists in the field of healthcare and medicine are anticipating medical breakthroughs. The device not necessarily needs to be a wristwatch. Still, it could turn out to be your shoe that can convert motion into energy or a pair of normal-looking yet fashionable earrings that can monitor your heart rate or microchips in your nail polish! And no, it is not limited for the human to use but pets too. You can track your pet dog! There is no limit to imagination, and the line between reality and technology is diminishing fast.
We, Tops infosolutions, are a leading wearable devices app development company. We have an experienced gene pool of skilled wearable app developers to meet your various wearable app development services. To know more about how we can customize development exclusively for your business, reach us at +1-408-400-3737
Also Read: