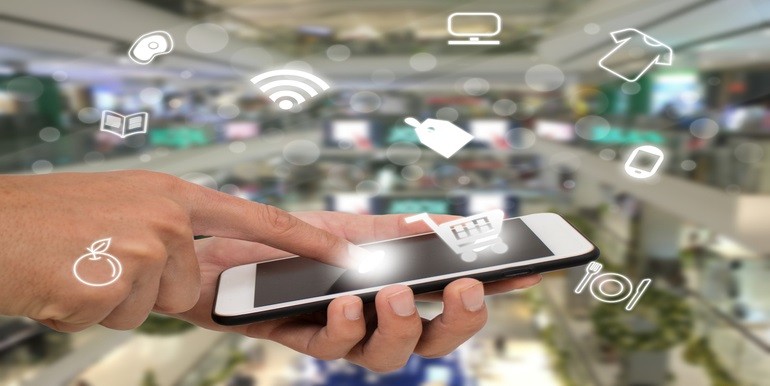 Internet of Things (IoT) is no more an unveiled technology. Everyone is aware about its capability of connecting devices for smarter outcomes. It has positively evolved our ideas of what can be possibly done to not only improve our lifestyle but also the way we do things. IoT has actually opened doors to phenomenal growth opportunities for the companies worldwide. It has given an invaluable chance to the companies in understanding the customers' expectations and fulfill them. The ultimate result is enhanced customer service which is a prerequisite in any type of business whether it is retail or healthcare.
There are innumerable benefits of IoT but the role it plays in providing outstanding customer service is helping companies upscale their business and stand out as a winner in the market.
IoT has benefited both – the retailers and the customers. It has empowered retailers to send promotional offers to their customers based on their location in the physical store. For example, if you are shopping in men's t-shirts section, you are likely to receive all the offers on your Smartphone related to the section you are physically present or the sections surrounding that area. Customers just feel wonderful, if they receive personalized service depending on their shopping history. The retailers gain from establishing a positive impression by fulfilling their customers' expectations.
Convenient and Speedy Access to the Services
Speedy access to your services contribute a lot to great customer service. You are perceived to provide great customer experience if you are providing quick services to your customers and helping them to save their time. For example, Disney has introduced a MagicBand which is a wrist band guests are supposed to wear throughout the trip. It facilitates front-of-the line access to major attractions or character appearances. It helps in finding empty parking spaces or locating a missing child. It can also be used to pay for meals and unlock their hotel rooms. This MagicBand not only provides convenience but also helps in saving lot of time which is being spent waiting in long queues.
Solving Customer Grievances Instantly
With the help of IoT, companies can anticipate issues and complaints as they arise and work towards resolving them ensuring improved customer experience. Logistics companies like FedEx and UPS have benefited out of IoT by deploying tracking solutions. Customers can monitor the status of shipments on a real-time basis. It automates the entire business process eliminating manual jobs and improves the quality of services.
Automating Inventory Replenishment
Many times it happens that the item customer wants to purchase from you is out of stock in your store. IoT offers the convenience of replenishment of inventory whenever it is nearing to completion. For example – Eggminder – it is a "smart egg tray" which helps you in accessing the information about how many eggs are left in the tray. It also lets you know the date on which the first egg was placed there so that you can know the freshness of the eggs. Unavailability of products in your store can disappointment your customers and they might never come back. Hence, keep the inventory available for your customers and ensure customer satisfaction.
Get Better Insights through Connected Devices
The connected devices can provide real-time information on the behavioral patterns of the customers.  Through this, insights into product performance and ongoing trends can be accessed. Based on this information, businesses can draft future strategies in order to providing high quality products and enhanced customer services. For example – through its connected vending machines Coca-Cola was able to enable cashless payments, notify managers about stock levels and provide personalized communications to customers
To Conclude – IoT has already changed the way companies are communicating and interacting with their customers these days.  With the help of Internet of Things, companies can improve customer experience by leveraging it to deliver high performing products and services.
As the saying goes: "If you don't care for your customers, someone else will."
Check Out a Few of the Related Posts Mentioned Below: